Non-residents who are legally resident in Ukraine enjoy almost the same rights, freedoms and have responsibilities as Ukrainian citizens. The Law of Ukraine "On the Legal Status of Foreigners" stipulates that foreigners may immigrate to Ukraine for permanent residence or temporarily stay on the territory of Ukraine.
The complexity of the procedure for obtaining a permanent or temporary residence permit is to calculate the period of legal stay of foreigners in Ukraine, determine the legal basis for obtaining a certificate, deadlines for submitting documents for registration, forming a package of documents required for submission to the Migration Service. Misinterpretation of the Migration Law may lead to the refusal to issue a residence permit for a foreigner in Ukraine, which, in turn, will lead to loss of funds and time of the non-resident.
WinnerLex attorneys have many years of experience in providing services to non-residents in Ukraine, which allowed us to develop an effective mechanism for resolving legal issues of varying complexity and predict their occurrence in the future. For example, we provide legal services to foreigners not only at the stage of preparation and submission of documents for a certificate, but also help to register the residence of a foreigner within 30 days from the date of receipt of the certificate, as required by the Migration legislation.
Lawyers of our association constantly monitor changes in the legislation, which allows to navigate in any situation, quickly provide advice and services to foreigners on their stay in Ukraine, the timing of the residence permit, obtaining individual numbers and registration of inheritance in Ukraine .
We take a comprehensive approach to solving the legal problems of foreigners.
If, for example, a foreigner plans to obtain a temporary residence permit in Ukraine for employment in his own company, our corporate lawyers will provide full support for the registration of a newly created legal entity, tax lawyers will be able to choose the appropriate tax system, and labor law specialists will build an acceptable employment scheme. the relationship between the employer and the company's employees.
The main task of our attorneys association is a comprehensive and high-quality solution of legal problems of foreign citizens, without distracting them for these issues, which can be solved by competent lawyers. Therefore, our team makes every effort to ensure that foreign citizens, while in Ukraine, do not feel legal barriers to exercising their legal rights, as evidenced by the authority and the large number of positive feedback among our customers.
The specialists: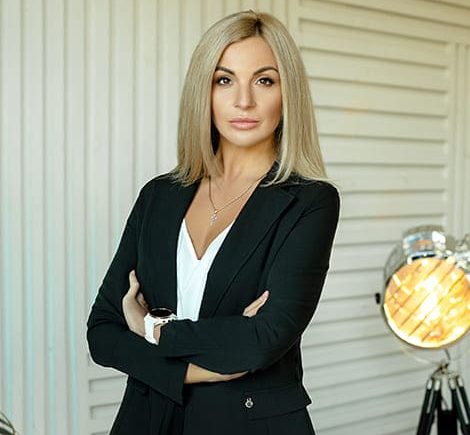 Practice experience: 19 years
Specialization:  litigation support, tax, customs and antitrust practices, agricultural law, IT and M&A


OUR PROFESSIONAL ADVANTAGES
SPECIALIZATION
one of the activities of WinnerLex is to provide services to non-residents - both individuals and legal entities, as the goal of our team is to achieve a positive result for each client
EXPERIENCE
WinnerLex team has many years of experience in providing legal assistance to non-residents in the most diverse and difficult situations
EFFICIENCY
a high rate of positively solved legal problems is confirmed by the trust of our regular customers
NON-STANDARD APPROACH
we find the optimal strategy using non-standard methods to meet the needs of customers
TRANSPARENCY
we always evaluate the Client's request in advance and determine the real prospects for a positive solution to the issue and the cost of our legal assistance
RESPONSIBILITY
personalized and full participation in each project of responsible partners and advisors
STATUS OF ATTORNEYS' ASSOCIATION
protection of the Client's information in the mode of legal secrecy; the right to send mandatory attorneys' inquiries in order to obtain the information necessary to resolve the Client's question
LOYALTY
for regular customers we apply a flexible system of discounts and introduce individual terms of service
INDIVIDUAL APPROACH
our attorneys do not use general templates, but select an individual approach to solving a specific situation taking into account its features
YOU MAY ALSO BE INTERESTED IN