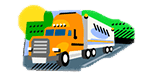 PE "KIROVOGRAD CUSTOMS TERMINAL"
Mishchenko Viktor Igorevich
Director of PE "KMT"
Out. # 10/11 of 10/11/2015
To WinnerLex Law Firm
Kirovohrad Customs-Brokerage Office - PE "KIROVOGRAD CUSTOMS TERMINAL" expresses its sincere gratitude to WinnerLex Law Firm for professional assistance in solving a number of complex legal issues that accompany doing business in Ukraine. Highly-qualified specialists at WinnerLex Law Firm have successfully managed to support the relationship between KMT and tax inspectorate, in particular, to challenge the illegal conclusions of an unscheduled audit. Thanks to this company, KMT received strong legal support when challenging disputed documents of the tax authority, which proved that there were no violations on the part of KMT.
KMT confirms that WinnerLex Law Firm has proven itself as a reliable partner, capable of responding quickly to customer needs and providing quality services.
Sincerely yours, Director of PE "KMT" Victor Mishchenko