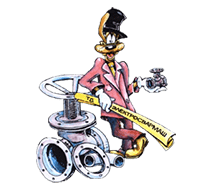 PE "Elektrozvarmash"
I.I. Lelyakov
Director of PE "Elektrozvarmash"
Nowadays, it is difficult to run a business without the advice of an experienced lawyer. As a result of the sudden need, PE "Elektrozvarmash" had to search for one.
As is customary in our country, they usually rely on the "experienced" advice. As our business partners have been cooperating with WinnerLex for a long time, we turned to them. And as it turned out later - not for nothing. As a result of our cooperation, the young ambitious staff of the company has shown a professional approach and promptness in resolving issues, which has led to numerous won tax disputes.
At the same time, given our long period of cooperation, WinnerLex Law Firm provides us with a flexible tariff plan and always comes to a meeting when it comes to loyalty in relationships.
But it is easy for us to cooperate with them not only because, but also because they save us from all problems related to courts, tax, registrars, and we save the most expensive - our business time.
Director of PE "Elektrozvarmash"                                                          II. Lelyakov