NBU relaxed regulations in the foreign exchange market
15.01.2019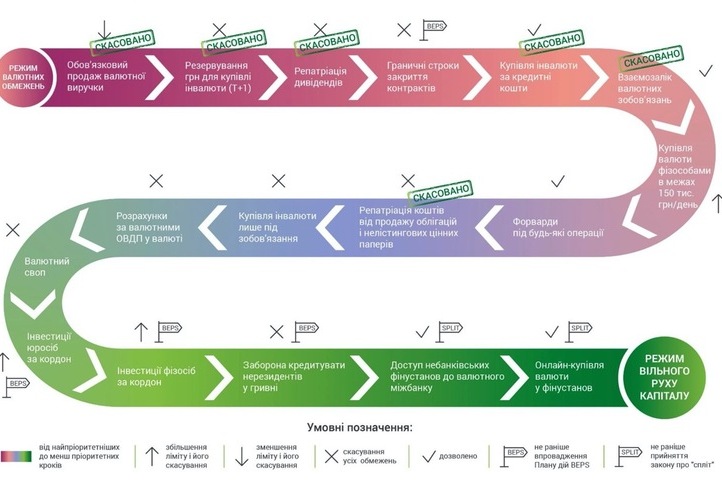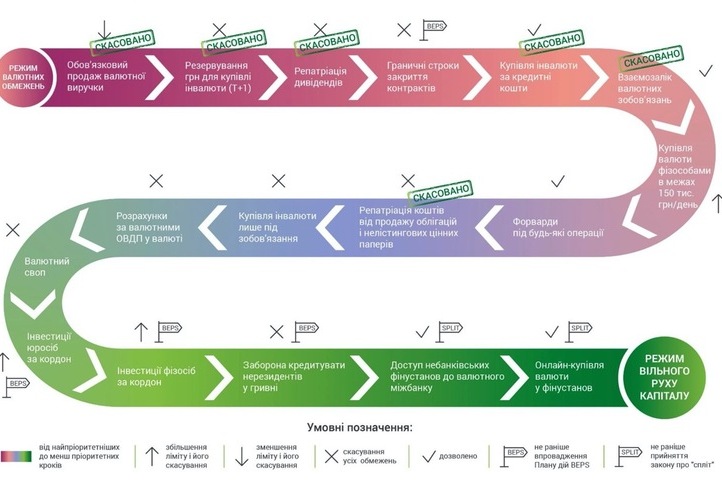 Please note that from February 7, 2019, NBU relaxed regulations in the foreign exchange market come into force.
New relaxed NBU regulations affect, in particular, the following: currency supervision of export-import operations up to 150 thousand UAH is canceled; the free use of accounts of legal entities abroad is allowed; the sanctions in the form of termination of foreign economic activity for violation of the settlement deadlines is lifted; the restriction on the early repayment of external obligations is canceled; online purchase of foreign currency is allowed to individuals (within 150 thousand UAH per day); the limit for transfers of foreign currency abroad without opening an account for individuals is increased up to 150 thousand UAH per year; it is allowed to buy and accumulate foreign currency in accounts for payments on external borrowings; double control on export operations has been canceled; the term for settlements on export-import operations has doubled – up to 365 days!
Note! The new settlement deadlines for export / import operations of residents in 365 DAYS apply to incomplete operations of the RESIDENT from the export and import of goods for which, by February 07, 2019, the Bank did not establish a violation of the 180-day deadline (or the deadline defined in the conclusions of the central executive authority on economic policy issues issued in connection with the excess of settlement deadlines established by the legislation of Ukraine). In general, more than 20 changes have been introduced. Therefore, we recommend that you check your foreign trade contracts and settlement dates in order to have time to draw up documents for extension of time if necessary.
https: //bank.gov.ua/…/article; jsessionid = 87ADFAFB8CB22A3793 …
Please note that this publication does not constitute legal advice and is provided for information purposes only. If you have a specific issue related to publication, it is recommended to receive full consultation from our specialists.
The copyright of the material belongs to the WinnerLex Law Office. Reprinting of article materials without a clear reference to the name of the author and the company in which the author works, as well as the source of borrowing, is a violation of copyright and entails liability provided by applicable law.